Saskatoon Water Park Birthday Parties
Celebrate your child's next birthday with an afternoon at River Country, an indoor Saskatoon water park. A water slide, large main pool, one smaller children's pool, and two hot tubs make River Country the ideal location to celebrate a birthday. All birthday parties must be booked and confirmed in advance with the River Country manager.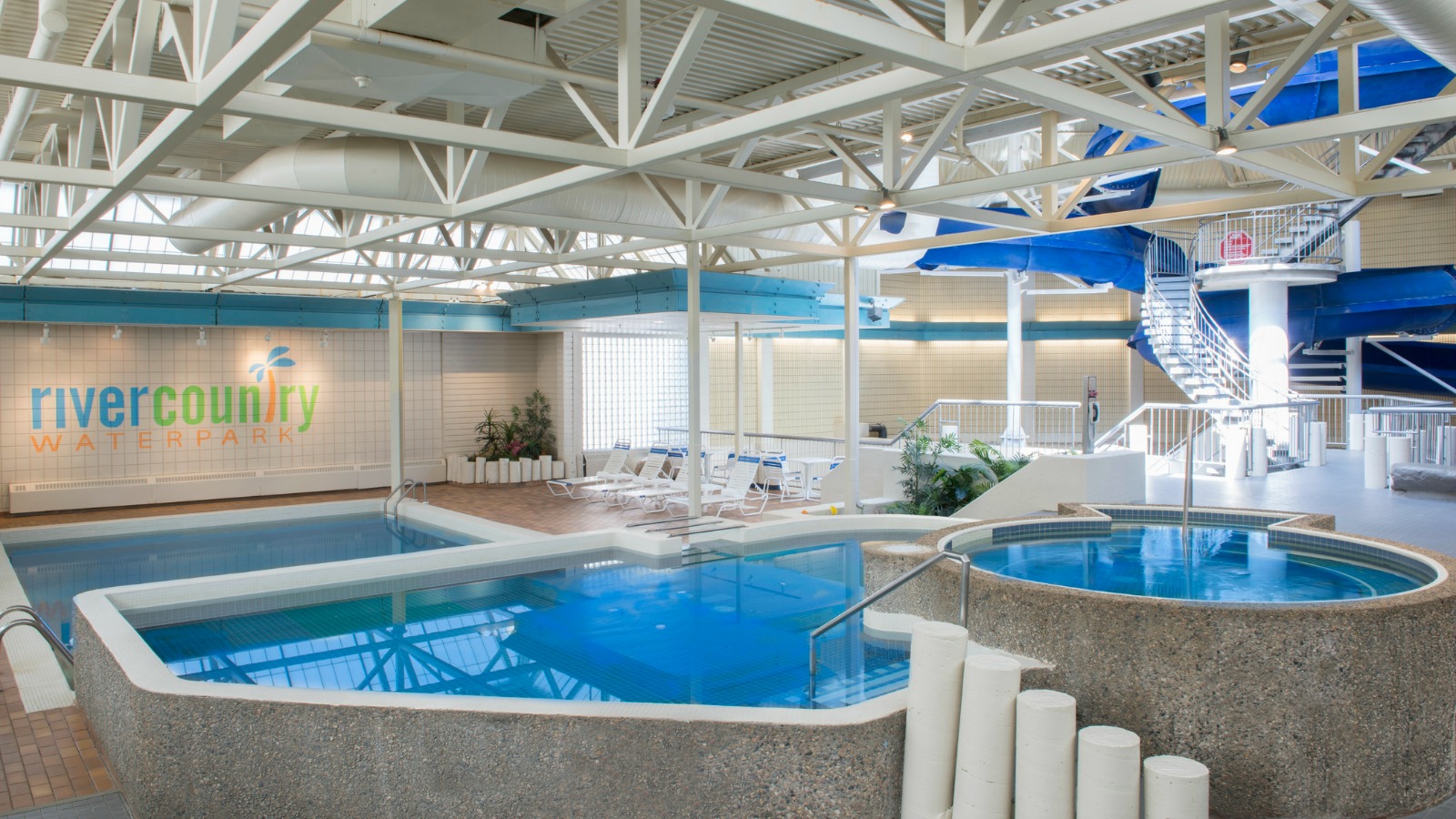 Prices and Participants
Prices
Age 3 and under: Free
Ages 4-6: $7.00
Ages 7 and above: $14.95
Number of Participants
Minimum number of 6 swimmers total
Maximum number of 20 people entering the facility
Hours and Menu Options
Birthday Party Hours
Sunday: 12pm – 3pm, 1pm – 4pm or 5pm – 8pm
Monday – Thursday: 5pm – 8pm
Menu Options
Pizza Meal: 10 inch with 8 slices for $17.95
Pitcher of Pop: $5 with free refills per flavor

Pizza must be ordered at least two days in advance and cannot be ordered on the day of arrival.
Special Notice:
A 15% gratuity will be assessed to the final total sale
Gifts may be opened at Sliders Deck
Guests must bring their own towel
No outside food or drink is allowed with the exception of birthday cakes
A credit card is required to book a reservation. We do not accept tentative bookings.
Cancellations must be made 24 hours prior to arrival. Cancellations made less than 24 hours prior to arrival will result in a cancellation fee totaling 50% of the total estimated charge. The cancellation fee will be assessed to the credit card that was made to secure the booking.
Hotel Guests with a room reservation are allowed up to 5 swimmers per reservation. Extra guests are subject to availability and must be approved by the River Country Manager. There is an admission costs of $14.95 per person for additional swimmers and MUST be approved by the Pool Manager in 48 hrs in advance.
All bookings must be made in advance. Contact Megan Revke - River Country Water Supervisor at (306)-667-0171 or meganr@sheratonsaskatoon.com.