Saskatoon Water Park
River Country Water Park
Big news! Our River Country Water Park has completed an extensive revitalization and is now even better than ever! Experience our refreshing new Saskatoon water park, complete with a giant waterslide, pools for children and adults, two whirlpools, and a bar with food and drinks.
Planning a birthday party for your child? Learn more about Saskatoon water park birthdays at Sheraton Cavalier Saskatoon Hotel.
Please be advised that swimming access is only allowed to registered guests. Maximum 5 guests per room. Any additional swimmers are subject to availability and admission charge. Please be aware that the pool will only be staffed during the listed slide hours.
*From Monday, April 24th through Friday, April 28, 2017, River Country Waterpark and Waterslides will be closed for annual maintenance. The pool will re-open at 3PM on Friday, April 28. Please contact the hotel for further information.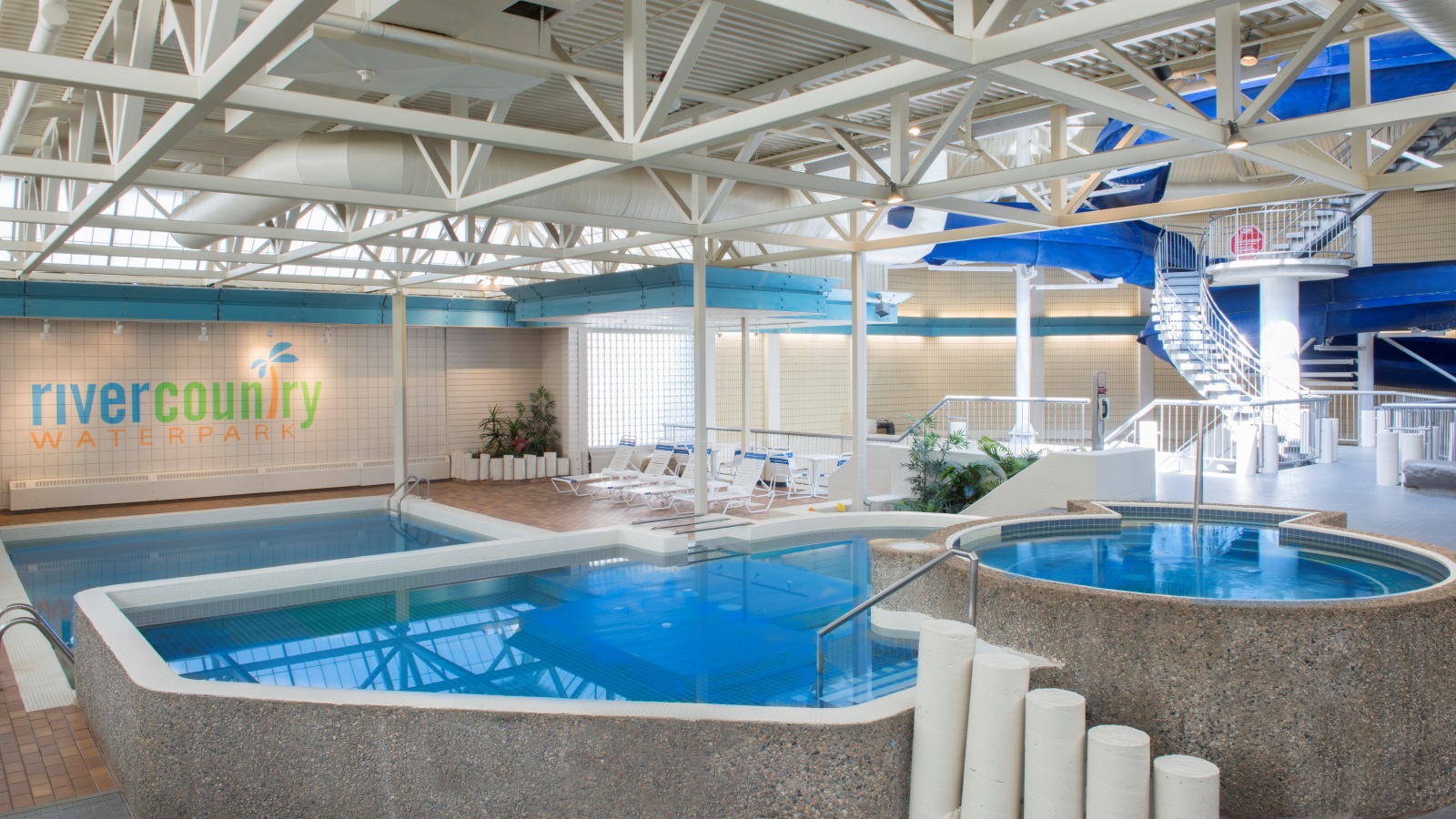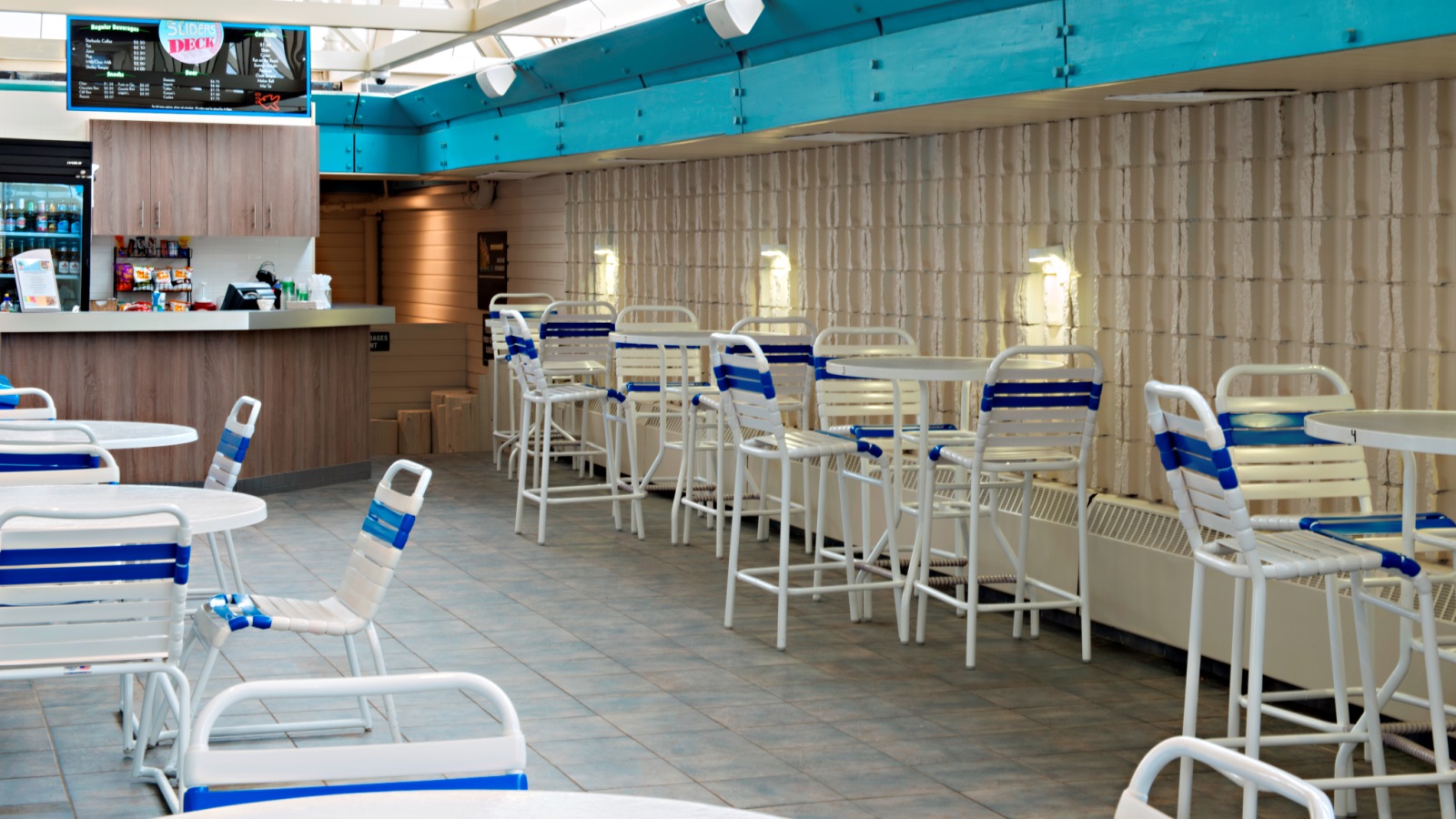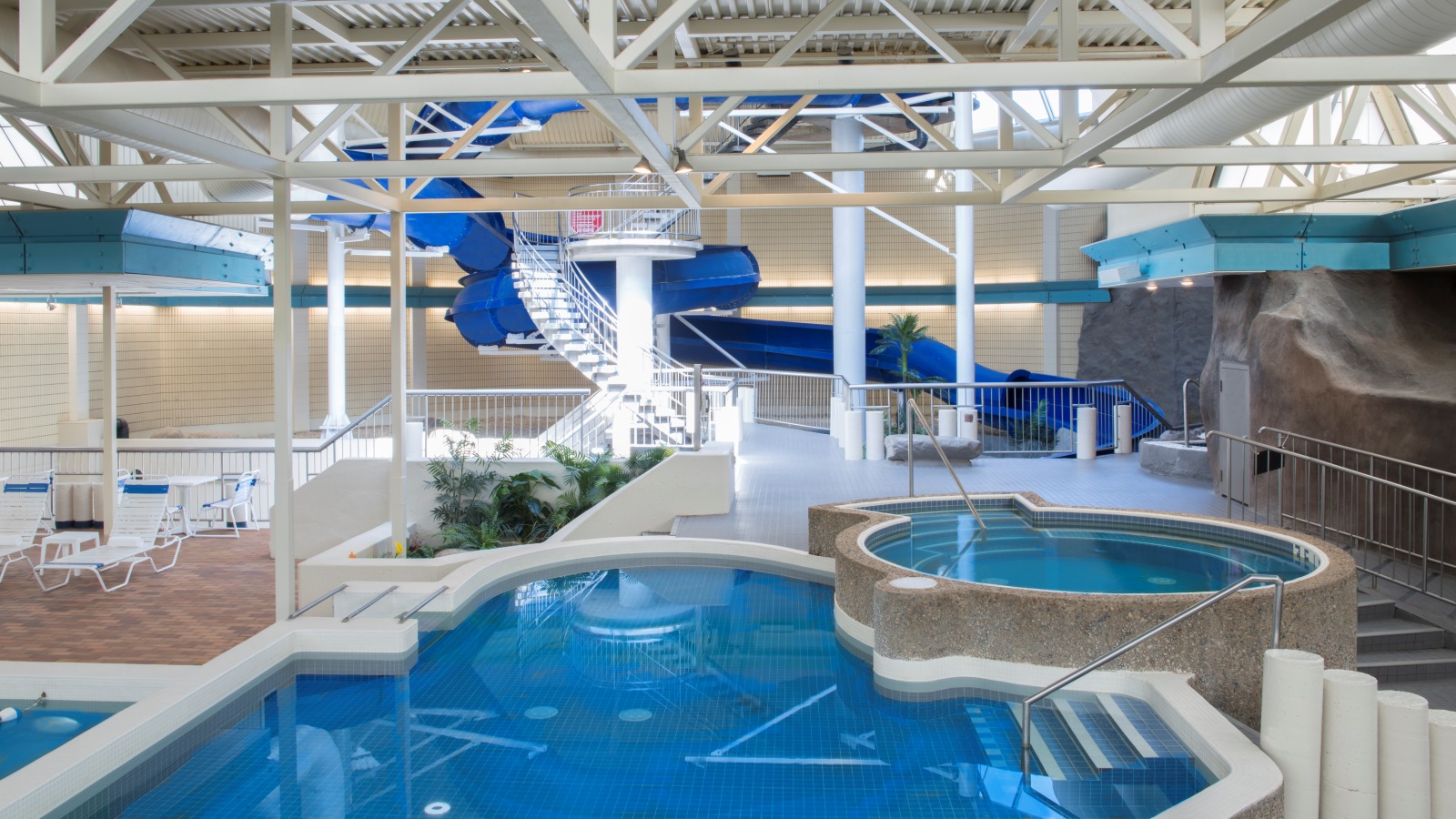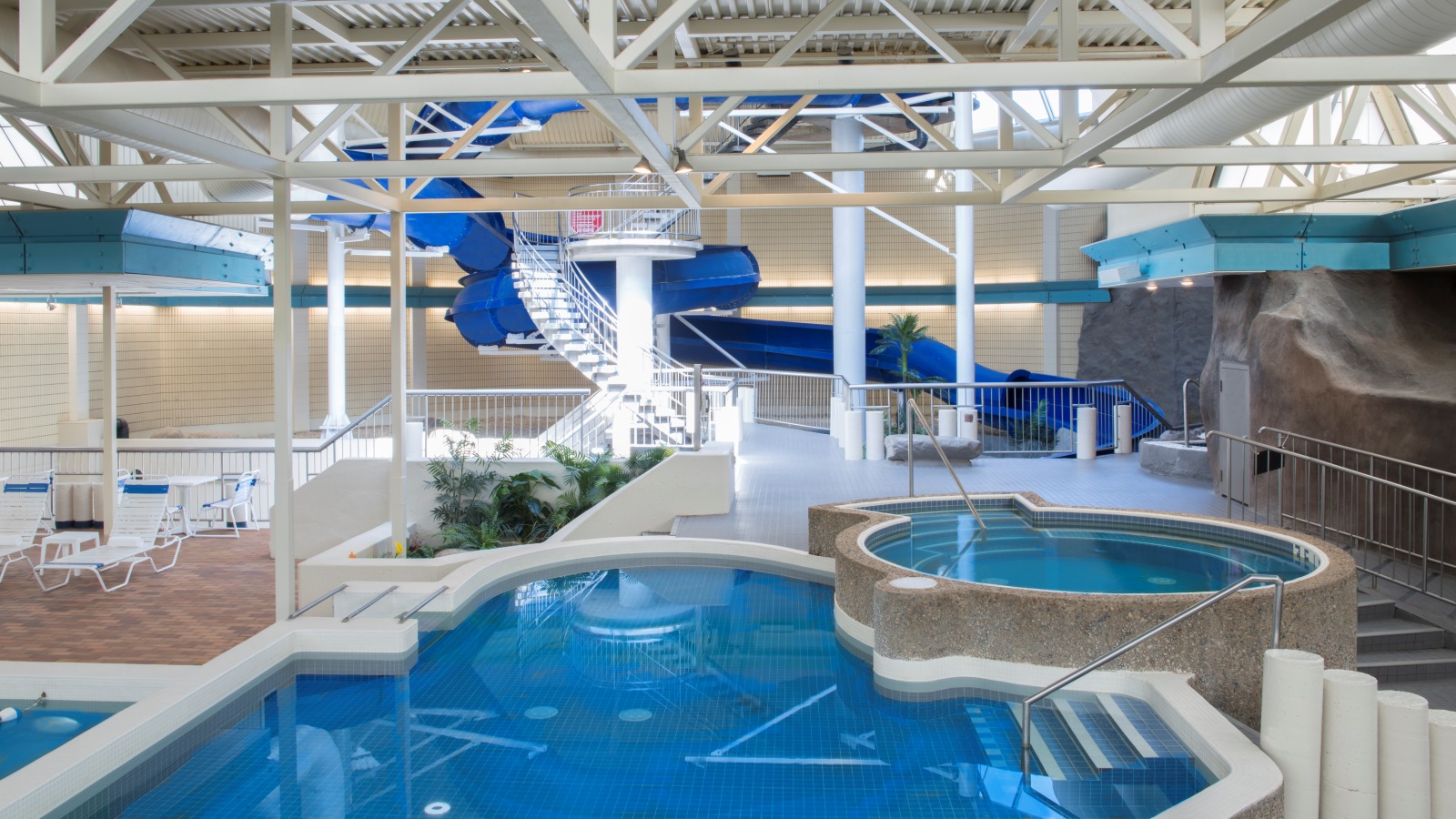 Features
One giant waterslide
Large main pool
Children's pool
Two hot tubs
Changing area
Outdoor deck
Indoor patio
Hours of Operation
SUMMER: July 1 - August 31
Open Daily
All Facilities: 8 AM - 10 PM
WINTER: September 1 - June 30

Monday to Friday
Pool & Whirlpools: 6 AM - 10 PM
Slide & Bar: 3 PM - 10 PM
Saturday & Sunday
All Facilities: 8 AM - 10 PM