We invite you to learn more abou our hotel features at Sheraton Cavalier Saskatoon Hotel. We hope your stay with us is enjoyable, relaxing, and fun. Please see the front desk or call (306) 652-6770 if there is anything more we can help you with.
*On December 19, 2016, service will be limited to allow staff to attend our staff holiday party. River Country will close at 5:00pm. Room Service and all dining outlets will close by 6:00pm. Snacks, sandwiches & soft drinks will be available at the front desk. Thank you for your understanding.
Guest Services
24-Hour Front Desk
Gift/Sundry Shop
Disability Accessible Facilities
Dry Cleaning Service
Concierge Service
100% Non-Smoking Rooms and Facilities
Luggage Storage
Pet-friendly hotel in Saskatoon: Hotel welcomes dogs up to 80lbs (36kg). Restrictions apply.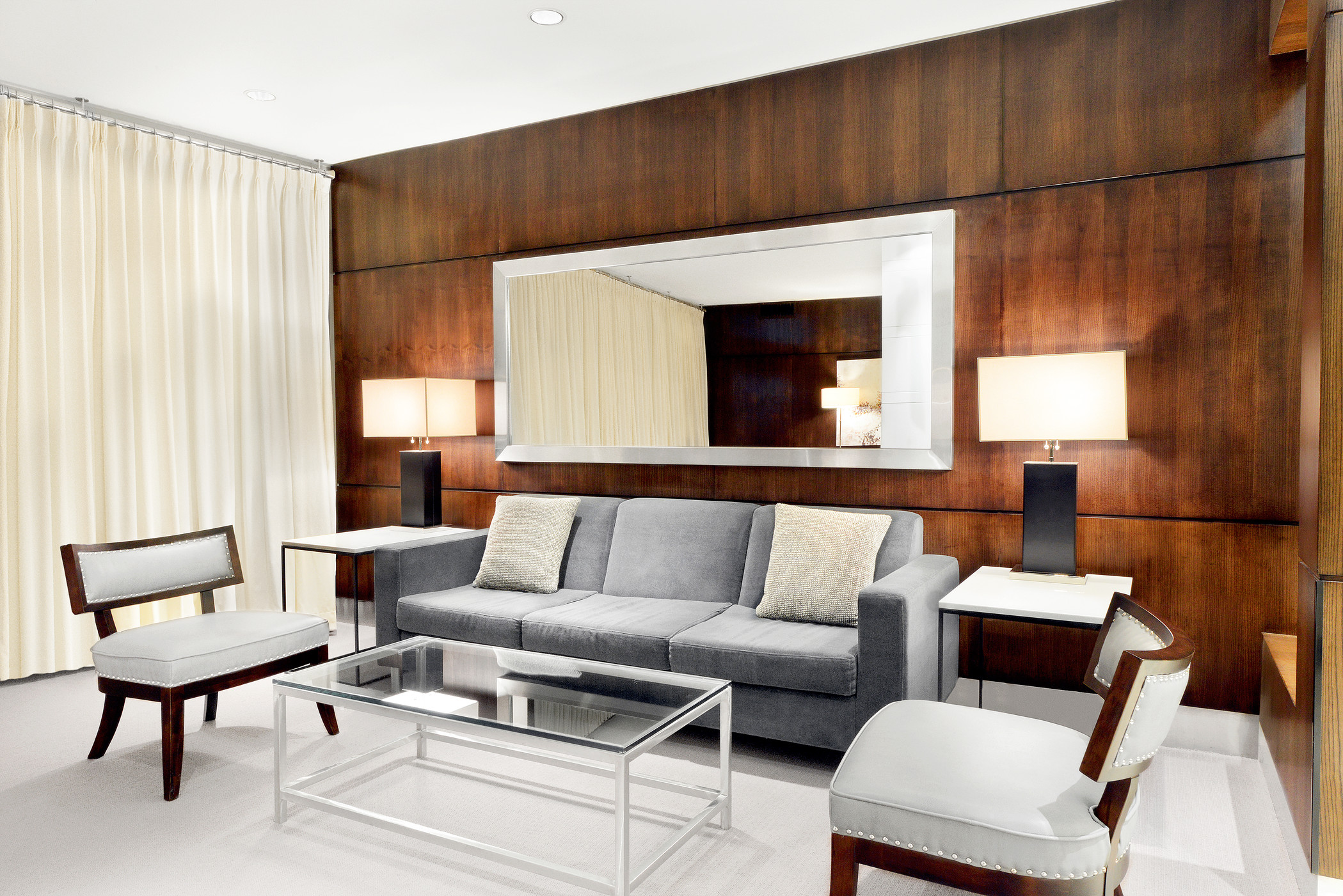 Business Services and Internet Access
Business Services
Link@Sheraton
Copy/Faxing Service
Copy/Printing Service

Internet Access
We are pleased to offer high-speed Internet access in all guest rooms and meeting rooms.
Wireless Internet access is available in the Link@Sheraton and public spaces.
Recreation
Recreation
River Country Water Park: Saskatoon's largest hotel water park
Fitness Centre: A complimentary 24-hour facility
Jogging routes (from 1 - 10 miles/ 1.6 - 16km) near the hotel. See the front desk for more information.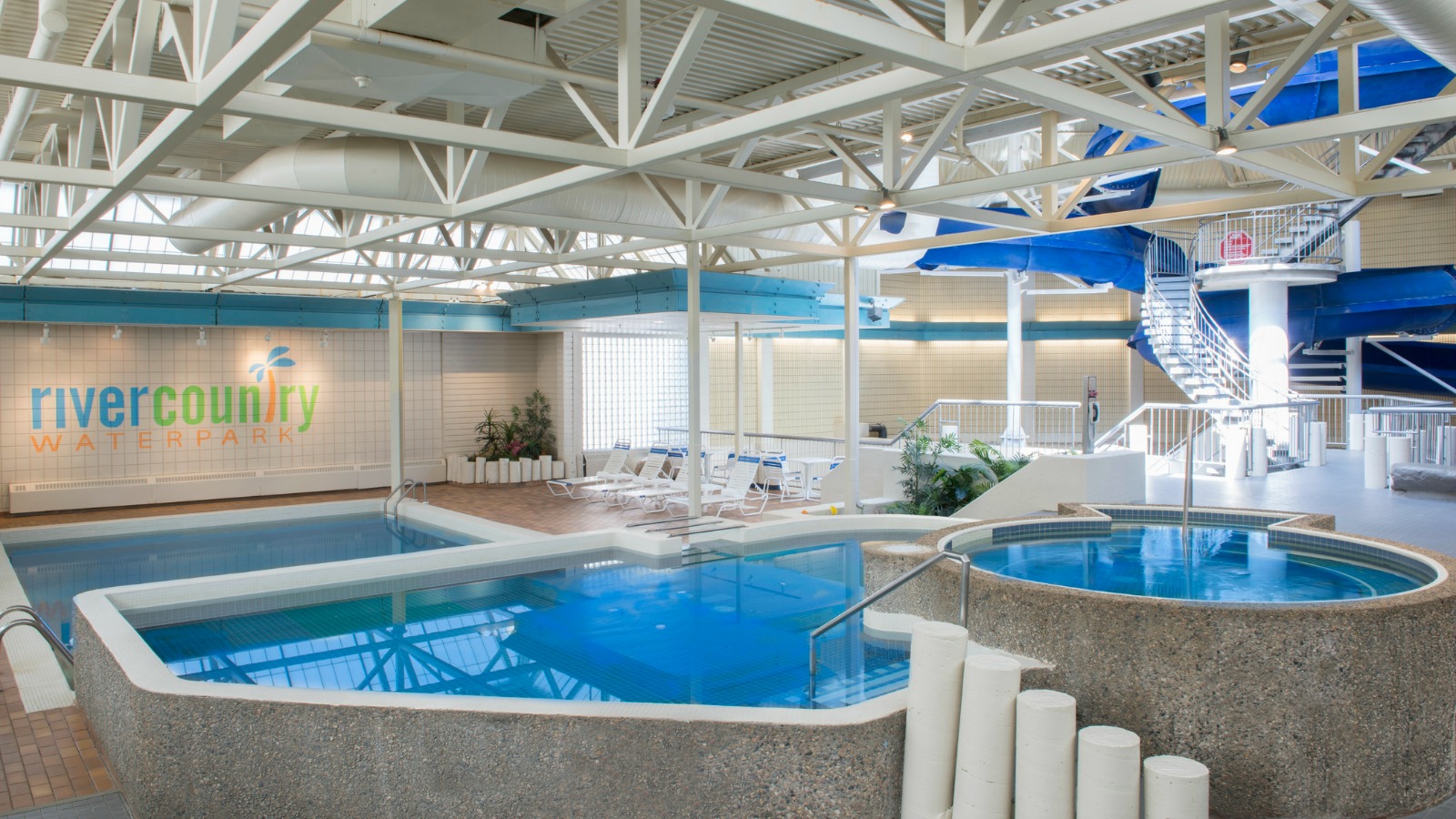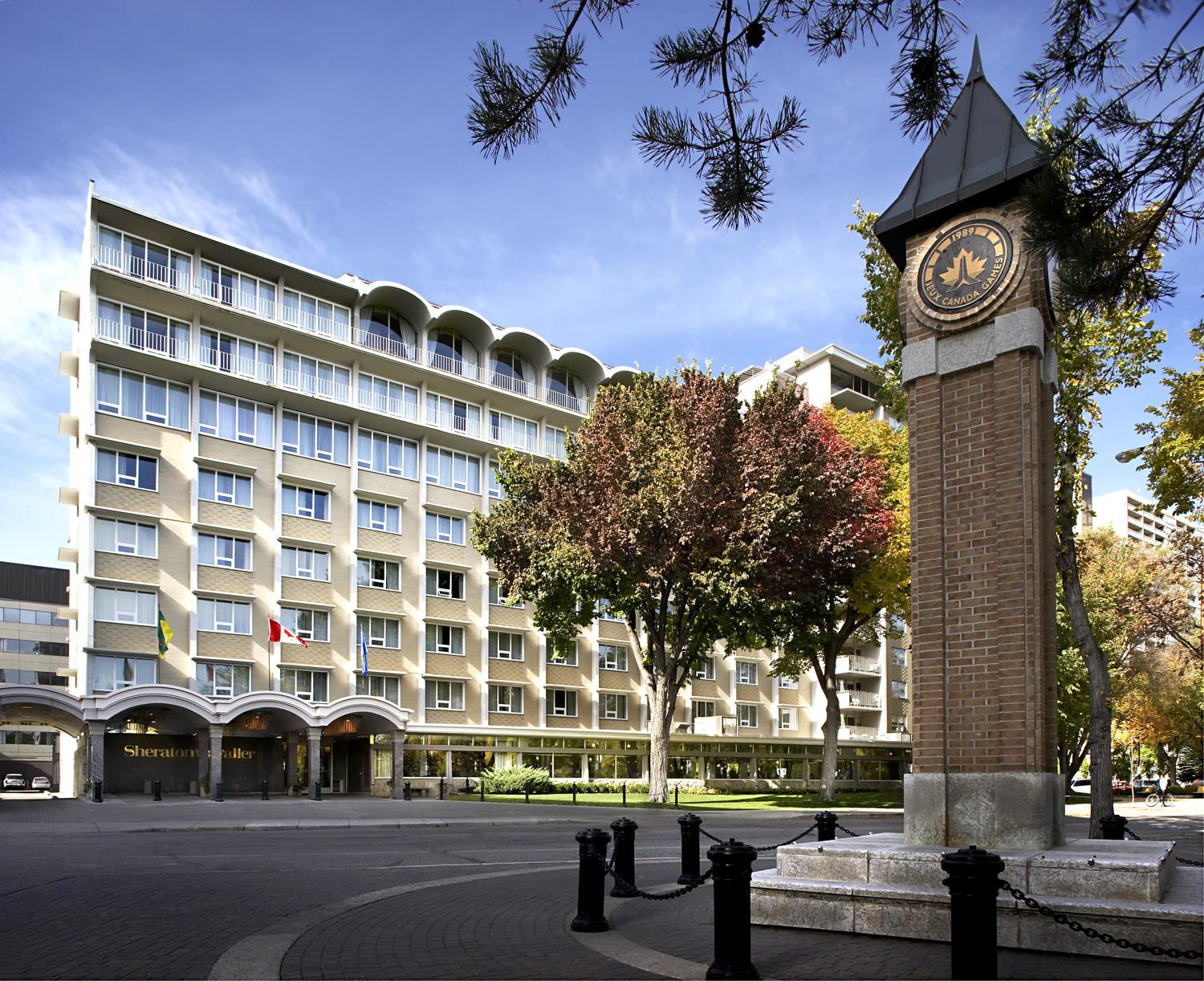 Parking and Transportation
Self and Valet Parking Facilities - CAD 15 per day
Transportation to the Saskatoon John G. Diefenbaker International Airport can be scheduled through our front desk for a fee.
We invite you to learn more about our hotel parking and transportation
Hours
Check-out and Check-in Times
Check-in: 3:00 p.m.
Check-out: 12:00 p.m.
Guest Services Hours
Monday - Friday: 6:30 a.m. - 11:30 p.m.
Saturday: 7:00 a.m. - 12:00 a.m.
Sunday: 7:00 a.m. - 11:30 p.m.
Luggage Service
Available 24 hours a day
Room Service
Monday - Thursday: 6:30am - 11:00pm
Friday: 6:30am - 12:00am
Saturday: 7:00am - 12:00am
Sunday: 7:30am - 11:00pm
Housekeeping
Monday - Friday: from 8:00am to 4:30pm
Saturday: 9:00am to 5:30pm
Sunday: 9:30am to 6:00pm
Local Facilities
Banks and ATMs
A cash machine is located in the Conference Foyer of the hotel for your convenience.
Below are some local banks and automatic teller machines.
Bank of Montreal
101 - 2nd Avenue North
Phone: 306-934-5600
CIBC
201 - 21st Street East
Phone: 306-668-3488
Scotiabank
111 - 2nd Avenue South
Phone: 306-668-1400

HSBC Bank of Canada
321 - 21st Street East
Phone: 306-667-7774
Credit Union
130 - 1st Avenue North
Phone: 306-934-4000
TD Canada Trust
170 - 2nd Avenue South
Phone: 306-975-1700

RBC Royal Bank
154 - 1st Avenue South
Phone: 306-933-3400
Canadian Western Bank
244 2nd Avenue South
Phone: 306-477-8888
First Nations Bank of Canada
Suite 100 - 244 4th Avenue South
Phone: 1-888-454-3622
Church Services
St. Paul's Cathedral (Roman Catholic)
720 Spadina Crescent East
Phone: 306-652-0033
Sunday Mass: 8:00am, 10:00am, 8:00pm
First Baptist Church
401 - 4th Avenue North
Phone: 306-242-0102
Sunday Mass: 11:00am
Knox United Church
838 Spadina Crescent East
Phone: 306-244-0159
Sunday Mass: 10:30am

St. Andrew's Presbyterian Church
436 Spadina Crescent East
Phone: 306-242-0525
Sunday Mass: 11:00am (10:00am in July & August)
Cathedral of St. John the Evangelist (Anglican Church)
816 Spadina Crescent East
Phone: 306-652-6812
Sunday Mass: 10:30am
Zion Lutheran Church
323 - 4th Avenue South
Phone: 306-653-2442
Sunday Mass: September to June 9:00am and 11:00am; June to September 10:00am