Green Initiatives
At Sheraton Cavalier Saskatoon Hotel, we are committed to reducing our environmental footprint through our green initiatives. Our hotel has the distinction of being awarded the 4-Key Award from the Green Key Eco-Rating Program, ranking hotels on their ability to reduce environmental impacts and operating costs through reduced utility consumption, employee training, and supply chain management.
Enjoy $5 voucher at participating food and beverage outlets or 500 Starpoints® awarded at check-in for each night you decline housekeeping (except day of departure). To participate, please let us know at check-in or look for the doorhanger in your guestroom.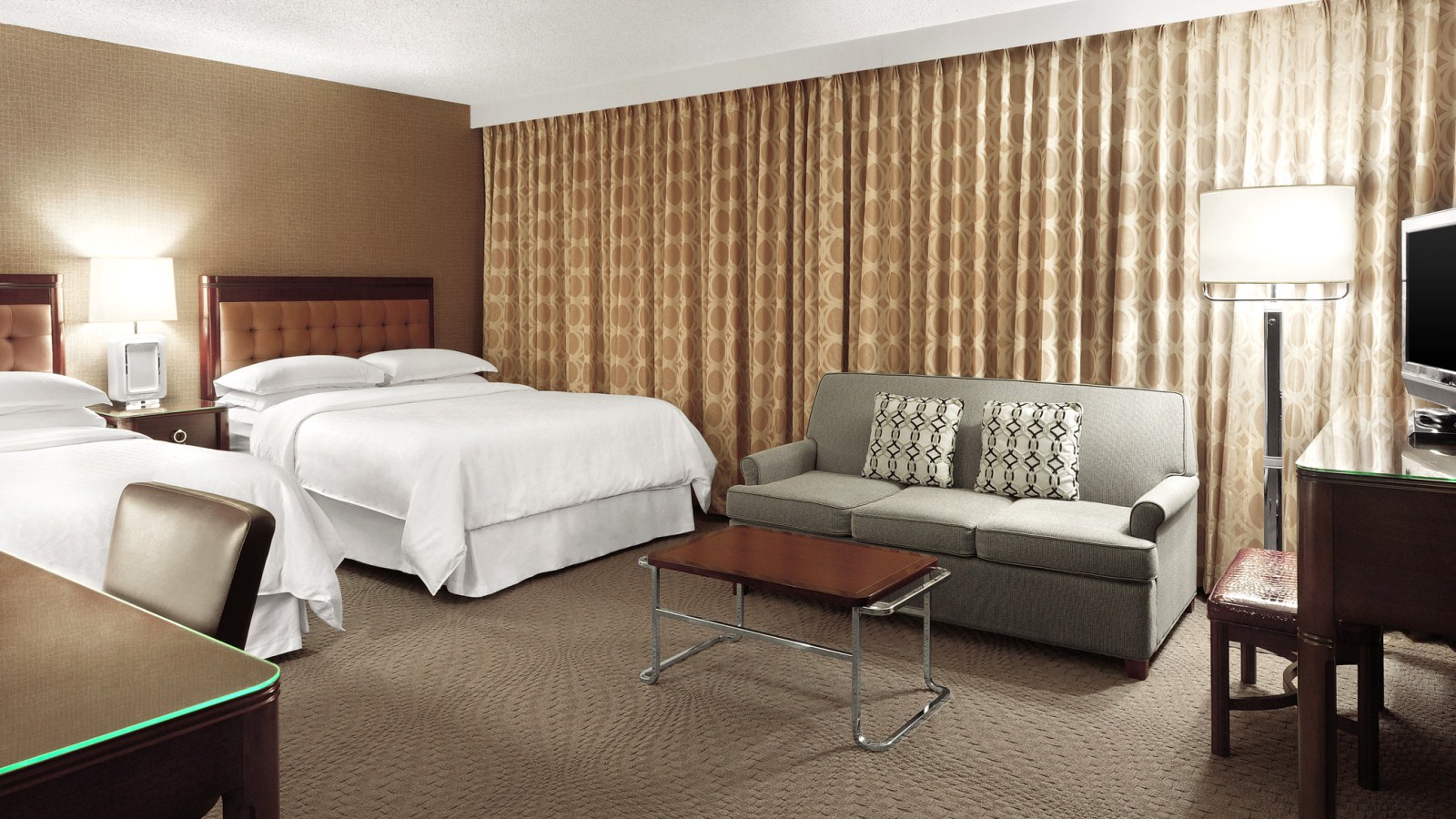 Traveling green has many benefits, including reducing your carbon footprint, diverting waste from landfills, and saving limited resources. Here are just a few ways we're helping you make that change.
Make a Green Choice. To best meet your needs, we give you the choice of how often your linens and towels are laundered. By laundering only when requested, we reduce chlorine, detergent and water use. If you would like fresh linens, locate the "Time for a Change" card in your room and place this card on your bed in the morning.
Charitable giving. Materials and supplies that no longer meet guest standards are collected and donated to local charitable organizations.


Guest room recycling. Your guest room includes a blue recycle bin where you can easily recycle items such as paper, bottles, cans and plastics.


Energy efficient lighting. Most of the hotel's common areas are equipped with energy efficient compact fluorescent lighting fixtures.
Learn more about our Green Initiatives at Sheraton Cavalier Saskatoon Hotel.